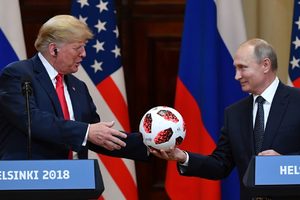 So much winning
Who controls the past controls the future. Who controls the present controls the past.
- George Orwell
Recent Comments
HVAC Tech...some Brits also lost faith in other Brits...[Link]
---
The Guardian.... more leftist bullpoop...... London has become a sewer pit with the current ignorant political leader.... he won't last long....
---
Assange is more of a friend to the US than Odumba and the witch Clinton. These are the 2 who need to be prosecuted.. The freaking liberals cry...
---
Please sentence this thug to have shared custody from Pelosi and Schumer. Let the liberals be responsible for EVERY act of violence these illegals...
---
Conflating child abuse with Islamism is more likely to be the backbone of Zionism, not British interests. That is what is really behind this...