About nogood self educated. travelled world as "test and development engineer" for ten years. agree with henry ford "to travel is to discover everyone is wrong" currently a teacher of highschool kids. single never married no kids. smoke like a chimney, tobacco too if that's all there is. alcoholism dominated childhood, prefer smoke. I believe gravity is caused by fear.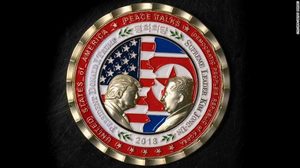 Coin flipping
We cannot waste time. We can only waste ourselves.
- George Matthew Adams
Recent Comments
The Homunculus has come full circle. :O
---
The 'innocent' thought the American base(s) in their country was (were) there to protect said country. Uumm ... sad thought.
---
"Demented US foreign policy pushes Germany into mutually beneficial deals with China and Russia." When one considers the fact of the creator...
---
Finally...a human that actually does taste like chicken...
---
Hmmm, so thats about how many of THOSE people are in the world...