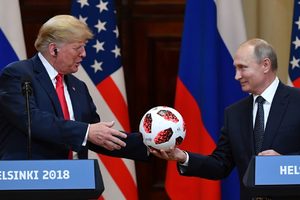 So much winning
Dante once said that the hottest places in Hell are reserved for those who, in a period of moral crisis, maintain their neutrality.
- John F. Kennedy
Recent Comments
Anything about Clapper or said by Clapper should be in the "Don't Panic Lighten Up" section of SOTT. He was a known liar, now h is simply no...
---
This manufactured hate against Russia? There is always a hidden agenda. In this case I believe it is to create movement to replace the government...
---
It is easy to see than the Trump Putin meeting was an unbelievable success. This can be measured by the volume of the screaming by the left, the...
---
Well said. Attend, all ye who wish to understand!
---
And sometimes we find that bureaucracies promote a undisclosed hidden agenda that is geared to creating modern slavery that benefits the gov...