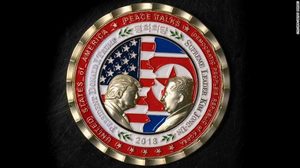 Coin flipping
A nation that continues year after year to spend more money on military defense than on programs of social uplift is approaching spiritual doom.
- Martin Luther King, Jr.
Recent Comments
These dogs are unpredictable, at best. But they look so sweet. I have to keep from wanting to give them affection because they can't be trusted....
---
Allan Savory looks dead and dug up. Vegan didn't do much for that chap. I'll stick to me steaks, chops and other such delicacies and leave the...
---
Also reminder how Russians do gas business - form the position of force. Not that it is bad on itself, but it's useful to remember they are far...
---
The bigger the boast about military might, the smaller the penis.
---
@Niall...Don't be silly...Here you go...[Link]