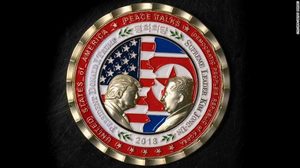 Coin flipping
A nation that continues year after year to spend more money on military defense than on programs of social uplift is approaching spiritual doom.
- Martin Luther King, Jr.
Recent Comments
You should deploy situational awareness based on a risk model... As such, one should first develop an ability to assess their environment and map...
---
Maybe it never really went away? Africa will always have problems with disease, as with the rest of the world, if people's immune systems are...
---
Humans might be 0.01% of all life on earth but we are 99.9% of all ego on the planet...
---
Story comes out after Skipral makes his first public appearance? 1 + 1 =
---
They really are the most appallingly racist people.