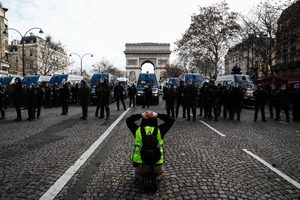 L'elite contre le peuple
Few people have the imagination for reality.
- Johann Wolfgang von Goethe
Recent Comments
A recipe for disaster. [Link]
---
Alot teachers are such shit heads these day
---
LOL...I am sure the people of NY are thrilled to death to have their newest legal mouthpiece squandering tax dollars in a witch hunt, like the...
---
Then given a burial at sea, according to the CIA reading of Islamic tradition
---
Weird weather, skies and clouds brought to us by the US Navy for the purpose of Weather Modification AKA Weaponized Weather for Absolute Criminal...