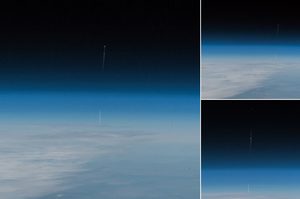 ESA astronaut Alexander Gerst aboard the ISS photographs the moment the Soyuz rocket launch fails, 11 October 2018
In times of universal deceit, telling the truth will be a revolutionary act.
- George Orwell
Recent Comments
Thats where the layers of seashells come from, massive cyclic die-offs of shellfish during times of high vulcanic venting.
---
Very well said, stopping capitalism is the way to solving most of the planets and species plight of a slow pollution death, IT NEEDS TO BE...
---
I found it interesting regarding politicians, trump and Putin also have similar opinions regarding the political circus. No this does not...
---
Well this dinosaur says a resounding "FUCK YOU BBC!" more reasons to permanently tune out of the bias brainwashing cooperation with their fake...
---
Is there such a thing as "Darwinian research"? A Nobel prize is still used as an affirmation of someone's achievement, but it cannot validate...