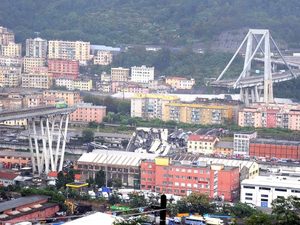 14 August 2018: Morandi Bridge in Genoa, Italy, collapses during a storm, killing 35 people
A man who does not think for himself does not think at all.
- Oscar Wilde
Recent Comments
The military, the spooks, many lobbyists and a handful of renegade officials have seized the government of USA for their own policies using a...
---
fireball does the same things
---
streams are fault lines, so they can easily have cracks under the right conditions
---
Probably a result of training by Israeli .... uhm .... now I will be accused of antisemitism? No no, I support Israel in defending "their"...
---
Like all these hoaxed 'shootings', 'bombings', 'car rammings' etc etc, the producers n directors n crisis actors just can't get things right -...