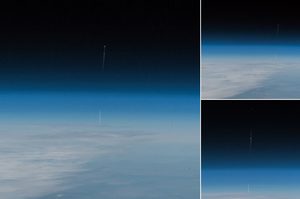 ESA astronaut Alexander Gerst aboard the ISS photographs the moment the Soyuz rocket launch fails, 11 October 2018
Freedom is indivisible, and when one man is enslaved, all are not free.
- John F. Kennedy
Recent Comments
I guess the boss was taking a shower, when the floor gave way...
---
It borders on idiotic to identify 'liberals' as 'the left' since real leftist detest the hypocritical liberals. But what can one expect from mere...
---
You could almost believe that the solar system isn't moving at 7.5 billions KM / year In 2018, Earth will be passing just 0.0171 AU (256,000 km)...
---
Very interesting, thank you Joe!
---
If governments really wanted to improve air quality: - air purifiers would be installed at various levels above street corners, - leaves and...