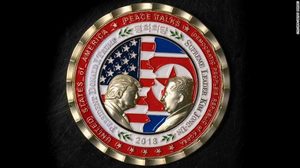 Coin flipping
A nation that continues year after year to spend more money on military defense than on programs of social uplift is approaching spiritual doom.
- Martin Luther King, Jr.
Recent Comments
*yawn*....wake me when the nukes are flying...
---
It's nothing but a bunch of hot air, global warming due to the amount being expressed. All from a country trying to remain relevant. They just...
---
From the looks of that first pick we'll all eventially become dumpster divers.
---
Can anyone tell me how many Jews are genuinely Semitic today? Johor
---
Social engineering and genetic engineering. What a disaster these bureaucracies are.