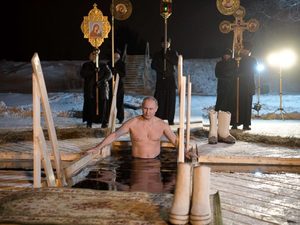 Epiphany
Each time we face our fear, we gain strength, courage, and confidence in the doing.
- Anonymous
Recent Comments
Great article, a real eye opener (and I second beau's suggestion to watch The Red Pill documentary, which brings home pretty much all the points...
---
Very well written article, thank you Pierre.
---
The middle East is the civil rights issue of our time. US civil rights do not exist.
---
Don't know of any scriptures with reference to public toilets... Is it like... 'And behold Jesus had to go... so he took a poo, and they that were...
---
Well "technically" this is possible. It's all a question of timing. They could have extracted the texts for the IG before the purge. It's well...