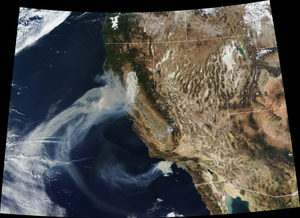 The Camp Fire east of San Francisco and the Woolsey Fire west of Los Angeles make 2018 California's worst-ever wildfire season
A radical inner transformation and rise to a new level of consciousness might be the only real hope we have in the current global crisis brought on by the dominance of the Western mechanistic paradigm.
- Stanislav Grof
Recent Comments
Like Ski lifts, Disney will often put two strangers on one ride if that's the way it works out. It sure looks: - like his co-rider doesn't know...
---
So what happens with vigilante groups, chaos and anarchy, given the recent decision of May regarding Brexit, selling the UK down the river, and in...
---
You mean the same radiation shield that they would have had to have in order to go to the moon 50 years ago?
---
Hang on, didn't they create tacion elements at the hadron collider, all you've gotta do is stabilise said elements and hey presto you can achieve...
---
By my understanding, this is not the first Terracotta Army that has been discovered, in fact if I remember, the first Terracotta Army discovered...