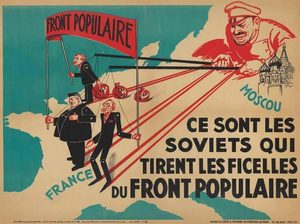 Plus ça change
The bourgeois produces the Bolshevist, inevitably as every half-truth at length produces the contradiction of itself in the opposite half-truth.
- D.H. Lawrence
Recent Comments
Meanwhile American Kiddies cry of not being able to overthrow their own bills of rights. Christ don't tell me this isn't all organized.
---
Parents should be asking what their spoilt kids are being taught if they think this a tragedy. Blithering imbeciles, who the hell is leading this...
---
These rich immortals would be Calligulas on steroids.
---
These brainwashed, lowlife, lazy-ass, loser kids would take ANY opportunity to "walk out of class" anyway! So now these idiot kids suddenly have...
---
Cuckoo comes out on the millennium? I think it's already out. Good God, this is a perfect example of the everything that's wrong with our world,...