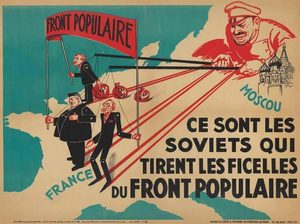 Plus ça change
The bourgeois produces the Bolshevist, inevitably as every half-truth at length produces the contradiction of itself in the opposite half-truth.
- D.H. Lawrence
Recent Comments
Isolating America seems to be the plan. There is a storm on many fronts a brewing and it ain't looking good. I would almost prefer a quick...
---
sit home, tune in your favourite light music, smoke some weed, with a glass of your favorite beverage, and watch the grass grow, and the clouds...
---
Yea, the US proxy armies in Syria, and elsewhere, always benefits their objectives. The Russians, Turks, Syrians, Iranians, and Iraqis will get...
---
I must say i think this is a good discussion going on here. Referring back to heated comments and blaming here [Link]
---
Somewhat interesting that the article failed to mention the natural variation in the number of rods & cones each person may have. Along with...