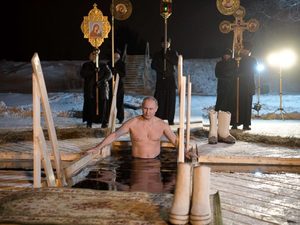 Epiphany
Each time we face our fear, we gain strength, courage, and confidence in the doing.
- Anonymous
Recent Comments
Just because you hide something behind the label of satire doesnt make it any less true.
---
China sells 12g internet us 4. Where? Africa. Why? Because youre stupid and you love 4g which is faster than most dsl. Where are your internet...
---
Really with nostalgia.. punk does nothing but grab a child and what.🚀🛰🎤🥜
---
I knew a muslim child there in 2007+ - whom was my best, now you fucks get what ghost will remain. Noone needed flakes and now youre bet is reagan...
---
I had a k9 cop shepherd and if you turn your back on the parent it will fuck you up because it is taught to. Zoey was pure energy.