About DonaldJHunt
Name: Don Hunt

SOTT editor Don Hunt has been working on SOTT since 2004. Don was the author of the weekly Signs of the Economic Apocalypse series that ran for four years during the run-up to the financial crash of 2008. He has done extensive graduate work in European history and is now employed in the software industry. Don's interests include politics, history, culture, the economy, and health.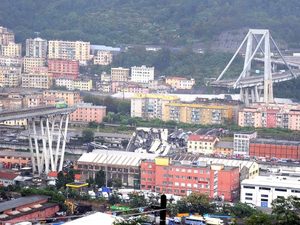 14 August 2018: Morandi Bridge in Genoa, Italy, collapses during a storm, killing 35 people
Shared pain is lessened; shared joy, increased - thus do we refute entropy.
- Spider Robinson
Recent Comments
Chicago has 200 murders a week of blacks killing blacks and the sick liberal nation says nothing... Blacks kill whites every day, but again,.......
---
Sarah Jeong is on the New York Times editorial board even though she Tweeted about the joy she gets out of being "cruel to old white men." This...
---
Mainstream Media may not be fake ... But they are definitely LIARS.....
---
Brennan is a habitual liar ... He's lied to congress, to the press and to the American people. He should be in PRISON. I wouldn't trust him with a...
---
u.s. military trained ukie driver for sure... "I said left, damnit, LEFT!!"