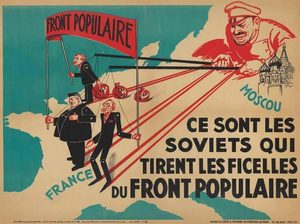 Plus ça change
The bourgeois produces the Bolshevist, inevitably as every half-truth at length produces the contradiction of itself in the opposite half-truth.
- D.H. Lawrence
Recent Comments
The man with a plan. And EU cannot help but to snub their 'inferior' ... 'brother' ... which leaves no choice but to look East and emulate what is...
---
Boat propeller your granny's grits. Fukushima.
---
It ain't my picture. It's Harry Palmer out of 'Funeral in Berlin'. "That's just more ignorance. Put your ego away for a moment and look." Talking...
---
If that is your picture there then you need to look at your skin next to something white. I'm not going to get into a verbal conflict with you...
---
"there are no white people." You've obviously never been to Scotland.