About Harlequin
Name: Jörg Klingenbach

Jörg Klingenbach has a degree in social sciences and is an editor for Sott.net since 2011. To spread the word and to give objective news also to German readers was with one of the main reasons joining the brilliant Sott-Team. He is daily looking for news, mainly concentrating on Puppet Masters, Societies child and Fire in the Sky. He helps out translating Sott-Focus articles, organizing them and putting articles and books in form and shape. Sometimes he writes and co-writes articles himself. And if he is not working for Sott.net, or helping out in other projects, he likes to photograph and to draw.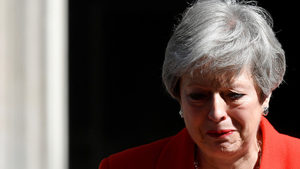 Time to say goodbye: 'Brexit' claims its second Tory PM
What fetters the mind and benumbs the spirit is ever the dogged acceptance of absolutes.
- Edward Sapir
Recent Comments
On top of the points made in the article, another headache for the US is the Boeing MAX crashes, where now 8 Chinese Airlines are asking for...
---
I do not have, and have never had, and will never have, a Facebook account, or a Twitter account, or any account on any "Social Media." These are...
---
Ukrainians have only themselves to blame for their misery. It is not a "country" or a "society" as others understand that word, it is 40 million...
---
All of it is a symptom of one fact: Trump is a lousy businessman who has lost billions of dollars over his sad and disastrous career, and whose...
---
I doubt we will be hearing about this in the MSM. US imposed democracy in action.