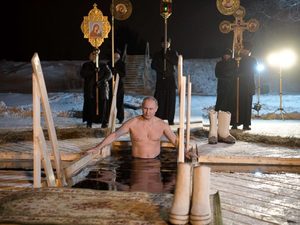 Epiphany
It wasn't the world being round that agitated people, but that the world wasn't flat. When a well-packaged web of lies has been sold gradually to the masses over generations, the truth will seem utterly preposterous and its speaker a raving lunatic.
- Dresden James
Recent Comments
"Ah come on now HFL..." ??? Dead serious. If young men don't go out and have their own adventures they'll have nothing real to base anything on...
---
That alien in the picture is more hideous than the one from the movie, Alien. If they are all that advanced than should work on their looks a...
---
Sometimes accidents happen. Not everything is part of a conspiracy. But following details are key to understand something really important is...
---
Bad Girls Lament/The Unfortunate Lass/When I Was On Horseback...literally hundreds of variations, but most cite the funeral ceremony at the end....
---
The larger swamp may feel threatened hearing the screams of America's swamp creatures.