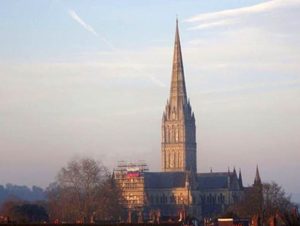 Salisbury Cathedral, 17 February 2019. Did you know? The spire is 123 meters tall, and famous throughout Europe...
When we talk about compassion, we talk in terms of being kind. But compassion is not so much being kind; it is being creative [enough] to wake a person up.
- Chogyam Trungpa Rinpoch
Recent Comments
It should remind everybody that two Russians have been abducted by the British government and nobody knows where they are at present. Possibly we...
---
I wonder if the four brothers - I guess- whose last names are all 'Rangel-Guitierrez" who seem to look Arabic/Semetic, not American Hispanic,...
---
Every time I see this guy Benjamin,being all warm & cosy with other leaders from more,eh,productive countries,I always pray the leaders are...
---
This is just crazy. I do feel that the term used by most Americans (aliens) to describe immigrants or foreigners is a little distasteful for my...
---
Knitting while white: I'm guilty too.