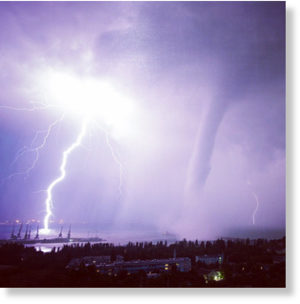 Large waterspout and lightning off Feodosia, Crimea peninsula, Russia. Sept 6th 2018.
Every one rushes elsewhere and into the future, because no one wants to face one's own inner self.
- Michel de Montaigne
Recent Comments
All a polygraph does is show you might believe what you are saying. You can be nervous, tell the complete truth and fail. They are abstract.
---
Polygraphs are not admissible as evidence in court unless both sides agree to it. You can fake a polygraph people do it all the time. Even less...
---
Bravo - thats one hell of a good idea guys - get out there with the old angle grinder - or maybe the plasma cutter and go for broke. Wouldn't...
---
Why not ? The KKK is a secret-service inviltrated controlled opposition (cointelpro), and he just did his "job". Now he is being assigned to the...
---
Feeling attacked by divergent opinions is usually a symtom of low self-esteem.