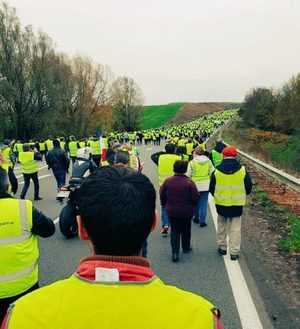 La France En Marche: Mass protests against rising taxes in France, 17 November 2018
For the great enemy of the truth is very often not the lie - deliberate, contrived and dishonest - but the myth - persistent, persuasive, and unrealistic. Too often we hold fast to the clichés of our forebears. We subject all facts to a prefabricated set of interpretations. We enjoy the comfort of opinion without the discomfort of thought.
- John Fitzgerald Kennedy
Recent Comments
"Years later, when we discover these relics and hop on, it's as if we never stopped biking. " Haha... but no. I know from experience than...
---
Zionism was also born in Vienna, in the form of Theodor Herzl, though a little earlier, in the 1890s.
---
Surprissing to read the number of defestist comments on this site. How do they get up in the morning when all they look foreward to is endless...
---
Technology replaces what we are capable of doing ourselves making us lazy. Now were in the age when artificial intelligence with do our thinking...
---
Actually, it's bad idea for pedos because using sex dolls for they perverted fantasies normalize them. It's like giving alcoholic drink to help...