About Jacques
Name: Jacques Paquin

Jacques Paquin is from Québec, Canada. In 1976 he graduated from Laval University, where he studied actuarial science. Jacques spent over 30 years working for the Québec Government and is now retired. His quest for the truth led him to become a SOTT editor in 2007. Besides helping us truthify the news and reading up on the latest in psychology, health, spirituality and science, Jacques helps out in a group that translates original Sott.net content into French. A big fan of the outdoors, Jacques loves hiking and riding his bike.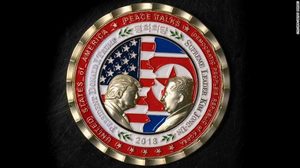 Coin flipping
A nation that continues year after year to spend more money on military defense than on programs of social uplift is approaching spiritual doom.
- Martin Luther King, Jr.
Recent Comments
You should deploy situational awareness based on a risk model... As such, one should first develop an ability to assess their environment and map...
---
Maybe it never really went away? Africa will always have problems with disease, as with the rest of the world, if people's immune systems are...
---
Humans might be 0.01% of all life on earth but we are 99.9% of all ego on the planet...
---
Story comes out after Skipral makes his first public appearance? 1 + 1 =
---
They really are the most appallingly racist people.