About Jacques
Name: Jacques Paquin

Jacques Paquin is from Québec, Canada. In 1976 he graduated from Laval University, where he studied actuarial science. Jacques spent over 30 years working for the Québec Government and is now retired. His quest for the truth led him to become a SOTT editor in 2007. Besides helping us truthify the news and reading up on the latest in psychology, health, spirituality and science, Jacques helps out in a group that translates original Sott.net content into French. A big fan of the outdoors, Jacques loves hiking and riding his bike.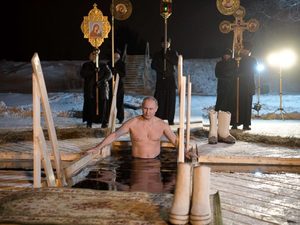 Epiphany
It wasn't the world being round that agitated people, but that the world wasn't flat. When a well-packaged web of lies has been sold gradually to the masses over generations, the truth will seem utterly preposterous and its speaker a raving lunatic.
- Dresden James
Recent Comments
Sometimes accidents happen. Not everything is part of a conspiracy. But following details are key to understand something really important is...
---
Bad Girls Lament/The Unfortunate Lass/When I Was On Horseback...literally hundreds of variations, but most cite the funeral ceremony at the end....
---
The larger swamp may feel threatened hearing the screams of America's swamp creatures.
---
"This is the USA we're talking about here." Where you can never find a lone nut gunman when you need one. LOL.
---
Potatoes and Tomatoes said... "What a way to start the day! [Link]" This is interesting... "Streets of Laredo", also known as the "Cowboy's...