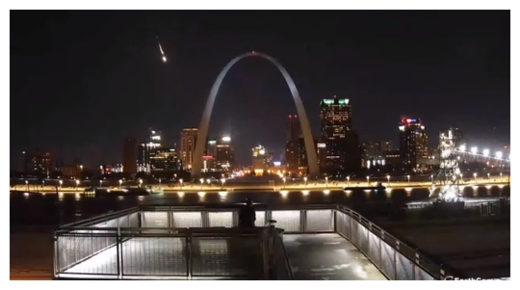 Hundreds of local residents across the US state of Missouri were given front row tickets to a meteor show late Monday after
a flaming rock streaked across the nighttime sky.
Local news station KMOV reported that
the jaw-dropping meteor was spotted "from Columbia to St. Charles County and into St. Louis County and south St. Louis City," before disappearing into the night over Wellsville
.
Reports of a fireball - a bright, slow-moving meteor - began to emerge at roughly 8:45 p.m. local time, with some residents reporting that the flashing rock was
accompanied by the sound of a loud boom
.