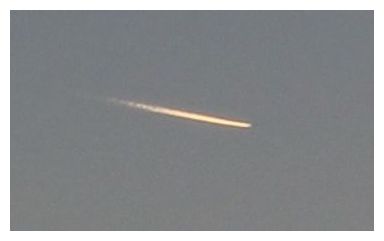 Experts believe a mysterious bright light in the sky north of Noosa was probably caused by the sun's light on a jet's contrail.
The phenomenon appeared to be soaring across the sky for at least 20 minutes, just after sunset on Sunday.
Owen Bennedick, of Wappa Falls Observatory, said it was likely to be an atmospheric event, as a meteor usually lasted a maximum five seconds.
He added that the presence of any comets at the time would have been well documented.