Translated from Spanish by Sott.net
The phenomenon was discussed in social networks and subsequently confirmed by witnesses of the neighboring area and Juarez city.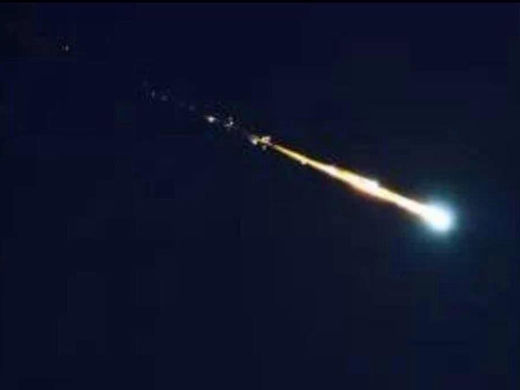 The Juarense Astronomical Society, through its website at Facebook, confirmed "we were able to capture on camera an intense light caused by a large meteorite that crossed the sky in Ciudad Juarez on Saturday night, April 12."
They added: "Usually, when an intense stream of light is observed through the night sky, it is a clear indication that this is a meteorite from outer space. These are objects are the size of a basketball. Upon entering our atmosphere, they burn from the tremendous force of air friction from traveling more than 60,000 miles per hour. The stella changes color as it crosses different temperature zones, and usually, if the sky is clear and dark, the stella registers the seven colors of the rainbow. When the stella is no longer seen, there may be two causes: either the fireball has disintegrated completely, or due to cooling, the object has turned off and finally hit the ground, making the bolide in what we call a meteorite."