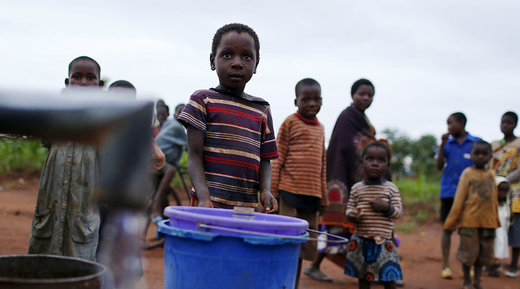 Up to 1 million children across eastern and southern Africa are being exposed to "severe acute malnutrition" after two years of rain and drought, aggravated by the strongest El Niño in 50 years, UNICEF said. El Niño can also affect the spread of Zika virus.
"The El Niño weather phenomenon will wane, but
the cost to children - many who were already living hand-to-mouth - will be felt for years to come,
" UNICEF Regional Director Leila Gharagozloo-Pakkala said in a
press-release
.
"Governments are responding with available resources, but
this is an unprecedented situation.
Children's survival is dependent on action taken today," she added.
"El Niño will have a devastating effect on southern Africa's harvests and food security in 2016
. The current rainfall season has so far been the driest in the last 35 year," the UN's Food and Agriculture Organization (FAO) and the Famine Early Warning Systems Network said in a joint
statement
.