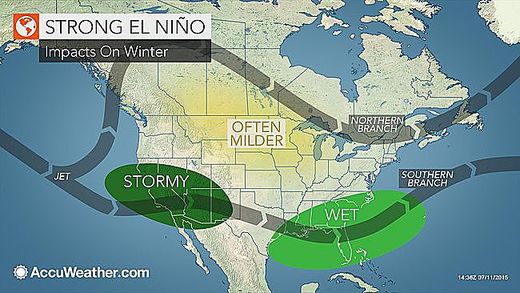 Since the first indication that a powerful El Niño was set to develop, there has been significant speculation about what impacts it would have within the United States.
El Niño is defined by above-normal sea surface temperatures in the eastern and central equatorial Pacific Ocean.
Occurring every two to five years, El Niño's most significant effects on North America occur during the wintertime.
However, the resulting weather varies depending on where the warm water temperatures are centered.
"Confidence continues to grow that this El Niño will be one of the strongest El Niños over the past 50 years," according to AccuWeather Meteorologist Brett Anderson.