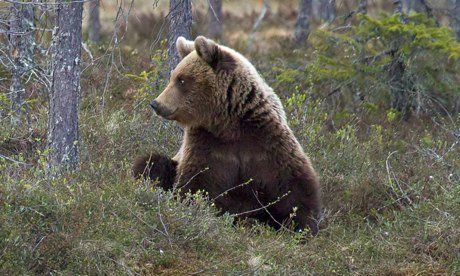 The freezing polar vortex that has gripped the US has extended an abnormally mild winter in Scandinavia and disrupted the seasonal patterns of flora and fauna. The weather system that brought snow, ice and record low temperatures to many parts of the United States this week left Iceland, Greenland and Scandinavia much warmer than normal.
On the back of a generally mild winter, there have been reports of bears emerging early from hibernation in Finland, changes in the behaviour of migratory birds off the coast of Sweden and plants appearing earlier than normal in Norway. Scandinavia and Russia's cold weather during the winter comes from a high-pressure system that keeps warmer, more humid air and low-pressure systems with wind and rain from coming up from the Atlantic Ocean.
The weakening of the jetstream that holds this in place has allowed cold air to spill further south into much of the United States and Canada, while bringing above-average temperatures to parts of Europe.