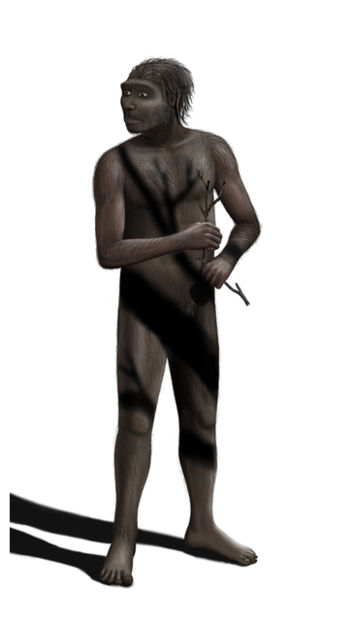 Our ancient human ancestors may have put us on track toward meals a la Julia Child as long ago as 1.9 million years, according to new evidence that extinct hominids were cooking and processing their food. The finding may also explain modern humans' small teeth and guts (for some of us).
"We see a dramatic shift in the tooth size of
Homo erectus,
which means it was likely responding to a history already of eating cooked and processed food," study researcher Chris Organ, of Harvard University, told LiveScience. "If you're cooking your food you have many more hours of your day free, and you can spend those hours doing other things," since you don't have to eat as much to get your daily requirements.
Processed food is much
easier to chew and digest
and since chewing breaks up the food it means more surface area is available from which the gut can absorb nutrients, Organ said. The result means more available calories per serving and less gut time needed to digest those calories.
The only snag to their cooking hypothesis is that they haven't found evidence of hearths or fire pits for cooking that long ago.