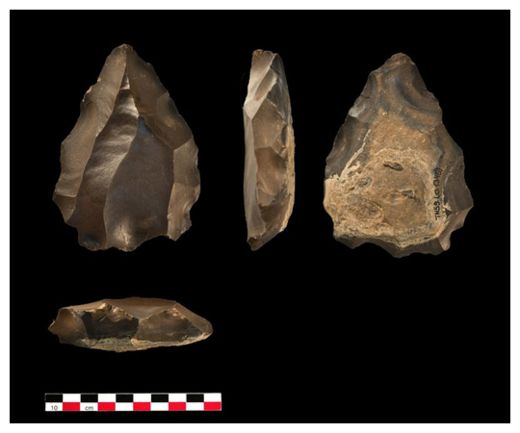 Newfound stone artifacts suggest humankind left Africa traveling through the Arabian Peninsula instead of hugging its coasts, as long thought, researchers say.
Modern humans first arose about 200,000 years ago in Africa. When and how our lineage then dispersed has long proven controversial, but geneticists have suggested this exodus started between 40,000 and 70,000 years ago. The currently accepted theory is that the exodus from Africa traced Arabia's shores, rather than passing through its now-arid interior.
However, stone artifacts at least 100,000 years old from the Arabian Desert,
revealed in January 2011,
hinted that
modern humans
might have begun our march across the globe earlier than once suspected.
Now, more-than-100 newly discovered sites in the Sultanate of Oman apparently confirm that modern humans left Africa through Arabia long before genetic evidence suggests. Oddly, these sites are located far inland, away from the coasts.
"After a decade of searching in southern Arabia for some clue that might help us understand early human expansion, at long last we've found the
smoking gun
of their exit from Africa," said lead researcher Jeffrey Rose, a paleolithic archaeologist at the University of Birmingham in England. "What makes this so exciting is that the answer is a scenario almost never considered."