Marilyn mania in full swing on the eve of the 50th anniversary of her death, her FBI files are still mysteriously censored.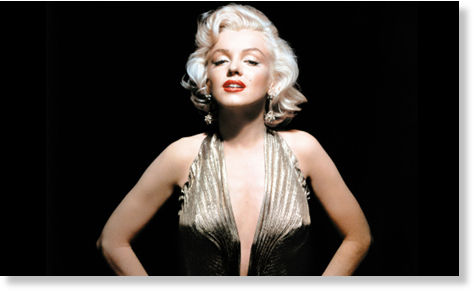 Like many of the stars of her era, Marilyn Monroe's movements, relationships and comments weren't just devoured by fans - they were followed closely by the FBI.
Records kept on Monroe, many of which were filed under "Foreign Counterintelligence," have intrigued many who have sought to learn more about the film star, including those who investigated her death.
In connection with the 50th anniversary of Monroe's death on 5 August, The Associated Press has attempted under the Freedom of Information Act to obtain the most complete record of the bureau's monitoring of Monroe.
Nearly nine months later - after several requests and an appeal - obtaining a more complete record of how the FBI investigated Monroe in the months before she died have been stymied by an effort to simply find the files.
The FBI says it no longer has the files it compiled on Monroe; the National Archives - the usual destination for such material - says it doesn't have them either.
Finding out precisely when the records were moved - as the FBI says has happened - required the filing of yet another, still-pending Freedom of Information Act request.