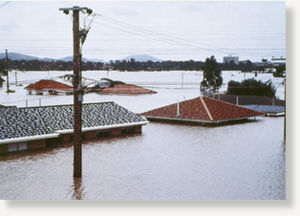 Household insurance premiums are likely to skyrocket this year because of natural disasters as tropical cyclone Yasi threatens even more damage in flood-ravaged Queensland.
Yasi is predicted to hit the coast between Townsville and Cairns tomorrow night or early Thursday with gusts of 250km/h and heavy rain. It could cause flash and riverine flooding, said Ann Farrell, a meteorologist at the weather bureau.
Destructive winds are expected between Cooktown and Yeppoon by tomorrow morning as Yasi approaches. A storm surge combined with high tides could flood low-lying coastal areas.