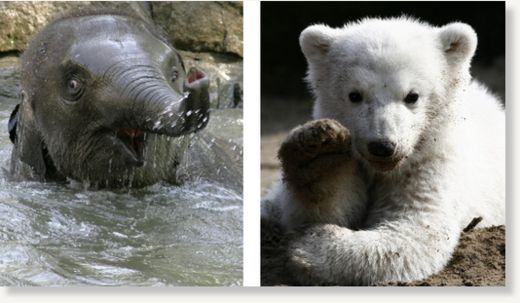 Another young animal has died unexpectedly at the Berlin Zoo, only two weeks after celebrity polar bear Knut passed away.
Spokeswoman Claudia Bienek said six-year-old Indian elephant Shaina Pali died at the zoo early Tuesday morning. Elephants can live up to about 80 years in captivity.
The zoo's veterinarian thinks the elephant died of an infection, Bienek said, but a necropsy is being performed to determine the exact cause of death.
Knut, a four-year-old polar bear, died March 19 at the zoo after collapsing in his enclosure's moat. Experts said his collapse was caused by a swelling of his brain brought on by an infection.
Bienek said the two deaths are unrelated: "It's simply very, very sad."