Mark Rober, an engineer at NASA with apparently a lot of spare time on his hands, designed an experiment in which he placed rubber animals on the side of the road to see how many cars go out of their way to run over them - and the results are not reassuring.
Rober found that about 6 per cent of the 1,000 drivers he observed would swerve out of their lane just so they could squish an animal, albeit a rubber one, with their vehicle.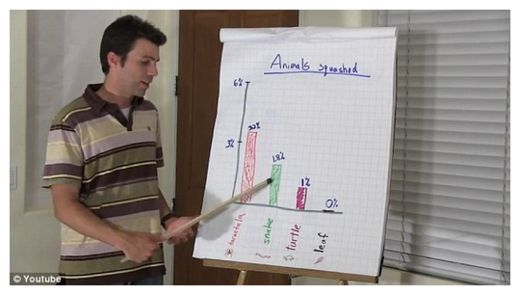 The young engineer, decked out in a white lab coat, alternately placed a rubber spider, a tarantula, a turtle and a snake - with a leaf as a control object - on the shoulder of a road.
In an entertaining YouTube video below, presenting his findings in the form of charts drawn with colorful crayons, Rober points out that 94 per cent of the motorists stayed their course and ignored the animal in the road.
The remaining
six per cent, however, deliberately ran over the critters,
although they were placed outside their driving path and presented no danger to them even if they were real.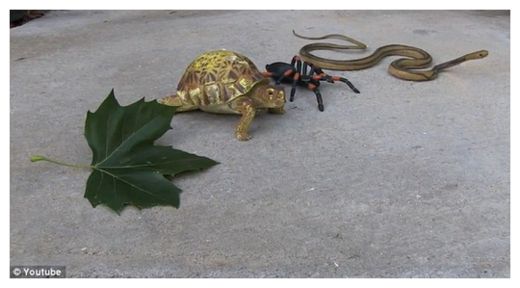 'One thing that might explain the higher numbers here - in case people question my methods - is that I used a tarantula,' Rober points out in the video below.