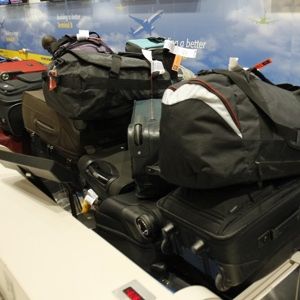 Two TSA agents were busted today at Kennedy Airport for stealing $160,000 in cash from bags, authorities said.
Davon Webb, 30, and Couman Perad, who turned 36 today, were arrested after admitting they had regularly stolen from checked bags, sources said.
In one instance, Perad, who joined the Transportation Security Administration in 2002, and Webb, who has been an agent since 2004, stole $39,000 on Jan. 30 from a bag at Terminal 8, sources said.
The passenger whose money was stolen was on his way to Argentina, sources said.