Many Haitians displaced by the 2010 earthquake are moving to crowded homes or slums. Others fare better with a rental subsidy, but it's temporary.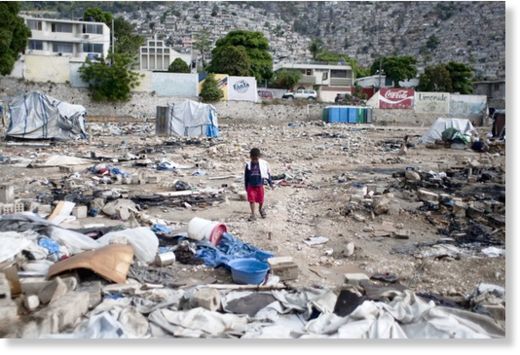 Port-au-Prince, Haiti - Facing the crumpled remnants of the national palace, an expansive plaza is punctuated by trees, benches and statues of Haitian heroes. Students read in the shade, women gossip, children play soccer.
This serene picture in Port-au-Prince's central square might seem ordinary, but it is not. After a massive earthquake devastated Haiti's capital on Jan. 12, 2010, about 5,000 displaced people took shelter on the square, turning it into a crowded and dangerous new neighborhood.
Now, 2 1/2 years later, the plaza known as Champs de Mars has been cleared, save for a few straggling tents.
The number of displaced Haitians has dropped from 1.5 million to just under 400,000, according to the International Organization of Migration, changing the look of a capital whose landscape was defined for many months by piles of rubble and fraying tent encampments.
But the progress is largely cosmetic. Although a few camps have benefited from aid programs, a grave underlying housing shortage means that the majority of those who left the camps have disappeared into the overcrowded homes of relatives or constructed precarious shacks in hillside slums.