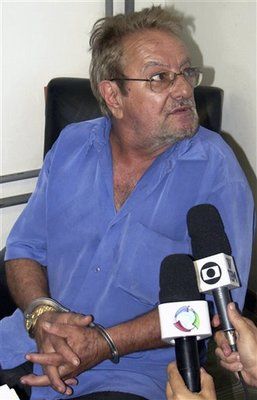 Sao Paulo - A man has been arrested for allegedly keeping his wife locked for eight years in the dark, dank cellar of their home in southeastern Brazil, police said Thursday.
Joao Batista Groppo, 64, was arrested after his wife of 40 years, Sebastiana, was found confined in a "filthy, dark" cellar, said police inspector Jaqueline Barcelos Coutinho.
Groppo's girlfriend, Maria Furquim, was arrested as an accomplice by police in Sorocaba, about 50 miles (80 kilometers) west of Sao Paulo, the inspector said.
Initially, Groppo told police that he had locked his spouse up for 16 years. He later revised the time period to eight years, which their son confirmed, Coutinho said in a telephone interview.
The son told her he knew what his father was doing but was unable to persuade him to stop,
Coutinho said, adding that the son "may face charges of failing to come to the aid of someone in need." She declined to identify him.
Groppo, who described himself as a retired industrial consultant, said he locked up his 64-year-old wife beginning in 2003 because she is mentally ill and aggressive, the inspector said.