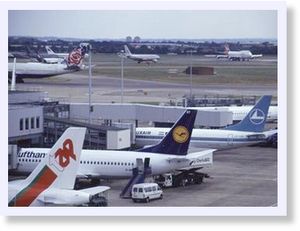 The closure of European airspace due to the volcanic eruption in Iceland has cost the aviation industry between 1.5 billion and 2.5 billion euros (about US$1.7 billion), the European commissioner responsible for transport said Tuesday.
Vice-President Siim Kallas said, "The Commission considers that the exceptional circumstances of recent days may justify support measures to offset losses incurred," as long as compensation is granted on the basis of uniform criteria established at European level.
The International Air Transport Association applauded the announcement. "Airlines lost revenues of US$1.7 billion in just six days, with the greatest impact on European carriers," said Giovanni Bisignani, IATA's director general and CEO. "These urgent measures will provide much needed assistance to airlines at a time when their financial resources are stretched."