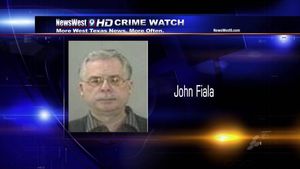 Dallas, Texas - A former Catholic priest has been sentenced for hiring a hit man to kill a teen he's accused of raping.
That teen was found in Big Spring where police say John Fiala had set the boy up in an apartment and enrolled him in school.
A Dallas jury sentenced John Fiala to 60 years in prison for the murder for hire plot. He'll be eligible for parole in 15 years.
John Fiala was convicted on Thursday.
Police say Fiala hired a hit man in Dallas to kill the 16-year-old teen.
That hit man was actually an uncover cop.