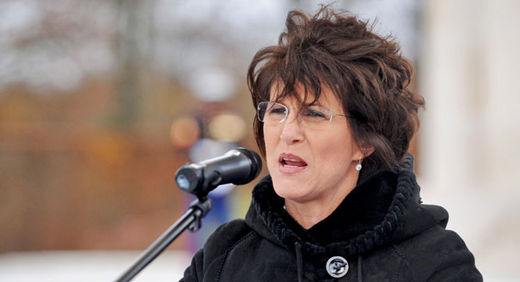 An Obama bundler picked for a choice ambassadorship brought the U.S. embassy she led to "a state of dysfunction" in a year on the job, a State Department probe has found.
Cynthia Stroum, who last month left her post as U.S. ambassador to Luxembourg, was "aggressive, bullying, hostile and intimidating," the department's inspector general said in a report released Thursday. The embassy and its staff face myriad problems, including "the absence of a sense of direction," which has "brought major elements of Embassy Luxembourg to a state of dysfunction."
Stroum's year in Luxembourg was marred by personality struggles, management problems and improper spending, including $3,400 the embassy rushed to spend on wine and liquor at the end of the 2010 budget year.
The inspector general found that Stroum, who announced her resignation in mid-January and left the embassy on the last day of the month, was the source of" [t]he bulk of the mission's internal problems." Stroum, the report said, followed a pattern of public criticism of colleagues ... who have not performed to her satisfaction."