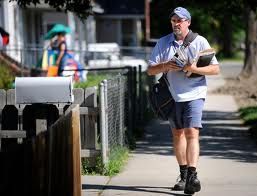 Washington - The U.S. Postal Service posted a net loss of $3.1 billion in its third quarter and warned again it would default on payments to the federal government if Congress did not step in.
Total mail volume for the quarter that ended June 30 fell to 39.8 billion pieces, a 2.6 percent drop from the same period a year earlier, as consumers turn to email and pay bills online.
The mail carrier, which does not get taxpayer funds, has struggled to overhaul its business as mail volumes fall. It has said personnel costs weigh heavily and is facing a massive retiree health benefit prepayment next month.