Rogelio Andaverde convinced friends to stage an armed kidnapping
He showed up the next morning claiming the kidnappers had let him go
The party-loving man now faces criminal charges for the scheme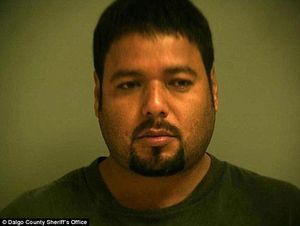 A man faked his own kidnapping in front of his terrified wife so he could spend the night boozing with pals.
Rogelio Andaverde 'arranged' for two masked men to grab him from his home in Edinburg, Texas.
His horrified wife watched as he was dragged at gunpoint from the house and driven away.
She called cops, who launched a hunt for the 34 year old.
Andaverde's wife spent more than five hours with police being interviewed as police searched for the kidnap victim, according to
KTVI
.
Her husband returned home the following day and said his kidnappers 'just let him go.