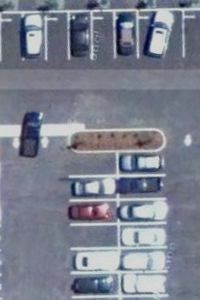 If the authorities on social graces, Emily Post and Miss Manners (Judith Martin), define manners and etiquette as:
-- "a sensitive awareness of the feelings of others. If you have that awareness, you have good manners, no matter which fork you use."
-- "a little social contract we make that we will restrain some of our more provocative impulses in return for living more or less harmoniously in a community."
Then I wonder if we are in the midst of an epidemic of rude behavior? Is there an increase in appalling behavior? Is it more prevalent in certain areas, like big cities, where accountability is improbable? How widespread is this affliction?
Are we, as a society, poised on the precipice awaiting an imminent descent into a boorish abyss? Or have we already plummeted over the edge, headfirst, into the mire of a Rude Behavior Crater?
Reflecting on some of my experiences and those of close friends, coupled with evidence posted on blogs and in articles, it appears common courtesy is in rapid decline and perhaps, even out of style. Maybe those of us who would love to eradicate this manners deficit epidemic should create a "Social Graces Secret Society" and continue to practice the "rituals" of gracious living. Would we have a chance of overcoming inconsiderate behavior?
Classic examples I have encountered, sometimes on a daily basis:
On the road:
The guy/gal who isn't satisfied to go the speed limit and tries to hurry you along by tailgating. Someone zipping in and out of lanes without signaling, charging ahead like they're trying to outrun a raging fire. And the ongoing battle of who "owns the road" between cyclist and motorist. I notice this most in cities like Portland.