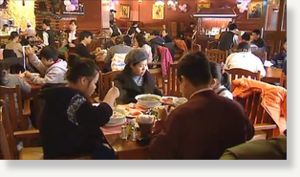 As the communist country of Vietnam increasingly embraces the ways of capitalism, the gap between rich and poor is rapidly expanding.
I have had some odd days, but Sunday in Hanoi was certainly a very odd day.
It started off with me gawping at a preserved and somewhat waxy-looking man, then there was a taste of Vietnam's most expensive soup - and a sight of its most costly car.