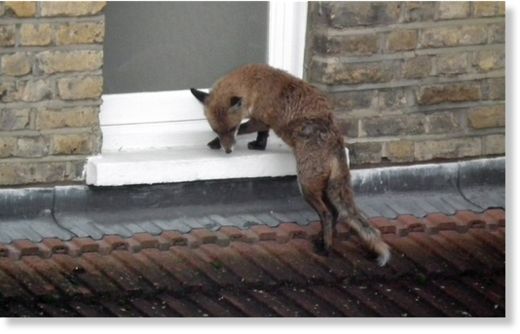 Neighbours of a baby boy attacked by a fox in South London say they are afraid to leave the backdoor open after hearing the 'hysterical screams' of the mother who found her mauled child.
The one-month-old baby is recovering in hospital after his finger was torn off by a fox in Bromley, South East London on Wednesday.
An ambulance was called and the baby, who also suffered puncture wounds to his face, was taken to hospital.
Surgeons were able to reattach the severed finger in an operation at St Thomas's Hospital in London.
The baby is said to be making a 'good recovery'.
The mother has been re-housed to another council house and neighbours have spoken of their fear it could happen again.