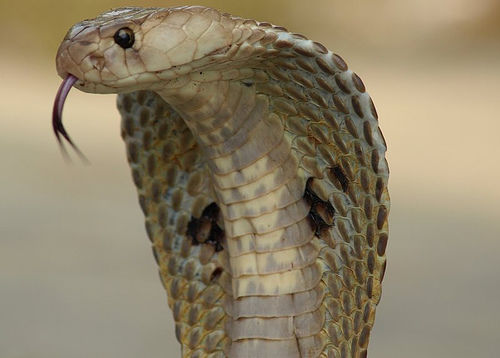 A Swedish man was hospitalized after being bitten by a venomous cobra inside his Gothenburg home, officials said.
The 40-year-old man managed to call authorities before he passed out after being bitten by the snake Saturday night,
The Local
.se reported.
When paramedics arrived, 40 other venomous snakes were found in the man's apartment, including a taipan, the world's deadliest snake.
The man was rushed to a local hospital, where he received anti-venom that was sent from Stockholm. His condition was unknown Monday.
Illusionist Joe Labero said the snake was intended for his use. Labero had recently returned from a Morocco where he was inspired by snake charmers.
"We wanted to have animals and something dangerous in the show," Labero told the Aftonbladet newspaper. "At first, we were thinking scorpions, but they are so small and hard to see that we decided on venomous cobras. We have always known of the danger and had respect for them, it was just the plan to have one or two at the show."