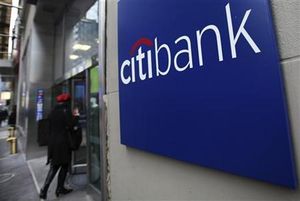 It wasn't Sherry Hunt's original intent to go public on the shoddy quality control at a mortgage unit at Citigroup Inc, her employer since 2004.
But by March 2011, as it became apparent to her that the problems were getting worse and not being addressed, the Missouri quality assurance manager decided enough was enough.
"I set up an appointment with human resources and ethics and told them everything," Hunt recalled in a telephone interview. "They did some cursory investigation. The sad part is, they never ever told me, 'Sherry, you were right,' or 'Sherry, you're looking at this wrong.' There were no assurances."
Instead, Hunt, who got her start in the mortgage industry in 1975 at age 18, filed a whistleblower lawsuit against Citigroup, the third-largest U.S. bank by assets.
The United States joined the civil fraud case, which raised claims under the False Claims Act, a federal law designed to recover money taken from the government by fraud, and discourage further wrongdoing. Whistleblowers can receive up to 25 percent of settlement amounts in such cases.
Wednesday, Citigroup agreed to pay $158.3 million to settle. Hunt said her share will be $31 million, before taxes and attorney fees. Her lawyer declined to disclose those fees.