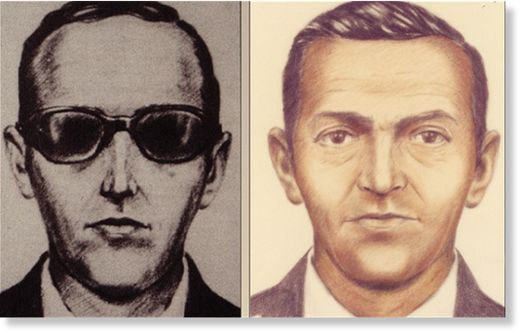 After hijacking an aeroplane and extorting $200,000 from the FBI, DB Cooper coolly made his escape via parachute. Forty years on, is America's most elusive fugitive finally in sight?
The night before Thanksgiving, 1971, a man calling himself Dan Cooper, wearing a suit and raincoat, walked up to the Northwest Orient desk at Portland airport in the United State's Pacific Northwest and spent $20 on a one-way ticket to Seattle.
On the plane, he donned a pair of dark sunglasses, ordered a whiskey, lit up a cigarette and coolly handed the stewardess a note. In capital letters, it read: I HAVE A BOMB IN MY BRIEFCASE. I WILL USE IT IF NECESSARY. I WANT YOU TO SIT NEXT TO ME. YOU ARE BEING HIJACKED.
What happened next would ensure Cooper a place in the pantheon of American folk heroes. He asked the stewardess to relay the following request to the captain: he wanted $200,000 and four parachutes, and in return, he'd allow 36 people to leave the aircraft when the plane landed in Seattle. The FBI organised the swap, and when the plane was sky-bound again, with just the pilot, co-pilot, one stewardess and Cooper on board, his instructions were to head for Mexico, maintaining an altitude under 10,000 feet. Then, somewhere over the lower Cascade mountains, 25 miles north west of Portland, Cooper released the plane's aft stairs, stepped out, and, with one of the parachutes strapped to his back, jumped into the stormy night and was never seen or heard from again.