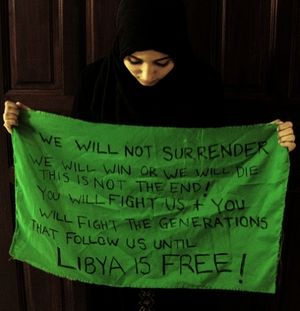 Army leaders in eastern Libya who have turned against the Gaddafi regime are preparing to send a rebel force to Tripoli to support the beleaguered uprising in the capital, according to a top military official.
Brigadier General Ahmed Gatrani said a small force comprising army defectors and rebels had already reached the outskirts of Tripoli, where an attempt to oust Muammar Gaddafi on Friday was crushed by pro-regime paramilitaries and soldiers firing indiscriminately at protesters on the streets.
The move came as the UN Security Council voted unanimously to impose military and financial sanctions against the Libyan leader and his inner circle and to refer his regime's crackdown on protesters to a war crimes tribunal for an investigation of possible crimes against humanity.