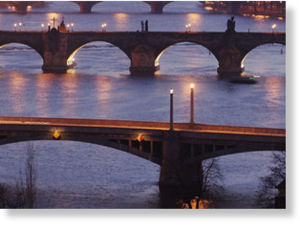 The crooks provided paperwork and did it right in front of police
Thieves in the Czech Republic are proving if you want to steal something big don't do it under the cloak of darkness, but rather in broad daylight right in front of police.
That's how they recently managed to steal a 10-ton bridge that was built in 1901 near the town of Sokolov in the country's west.
"Thieves said they had been hired to demolish the bridge, and remove the unwanted railway track to make way for a new cycle route," said railroad spokesman Pavel Halla in an
Inquisitr article
.
They used a crane to pick up the large pieces and put them into trucks.
At one point during the robbery, a police officer stopped the thieves, but they showed the officer paperwork stating an agreement with the country's railway service and continued working.