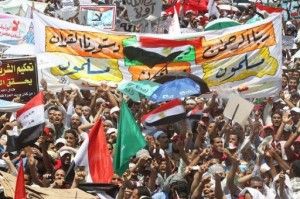 Cairo, Egypt: The satellite channel Al-Jazeera Egypt said on Sunday the authorities had prevented it from broadcasting, after entering its offices and confiscating transmission equipment.
Ahmed Zain, the channel's chief in Cairo, told AFP that police, officers from the culture ministry and representatives of Egypt's public broadcaster had also seized materials and that one technician was arrested.
He said they cited the lack of an official licence to broadcast and a complaint from the neighbourhood. He said a lawyer also presented a complaint accusing the channel of "sowing dissent" and "calling for demonstrations."
Zain said Al-Jazeera Egypt had on March 20 requested official authorisation, and that it had been assured it could continue broadcasting in the interim.