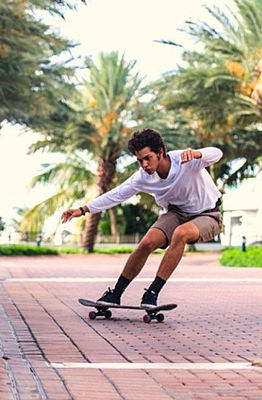 At just 17, Israel Hernandez-Llach was already an award-winning artist, on the threshold of acclaim in Miami Beach art circles. He was a sculptor, painter, writer and photographer whose craft was inspired by his home country of Colombia and his adopted city, Miami.
He was also a graffiti artist, known as "Reefa," who sprayed colorful splashes of paint on the city's abandoned buildings while playing cat-and-mouse with cops, who, like many, consider graffiti taggers to be vandals, not artists.
It was while spray-painting a shuttered McDonald's early Tuesday morning that Hernandez-Llach was chased down by Miami Beach police and shot in the chest with a Taser. He later died.